Wear the Beach and More!
When we launched our collection of jewelry, we introduced our beach collection including our genuine sea glass, sea stones and sea shells. Thanks to Mother Nature, each shell, stone and piece of glass is an original - no two are the same. It's nature at its best. Every piece of jewelry we design is unique. It's art you will love wearing. And it's that nature that inspires us every day to create gorgeous jewelry using elements from that natural environment. 
As we've grown, we have introduced new collections that showcase our beautiful Italian leather jewelry, fresh water pearl jewelry and our newest collection of fused glass and mosaic jewelry. 

We would be happy to work with you on a custom design. If you have a shell, beach stone, piece of beach glass or would like a piece of jewelry in your favorite color, let us know. Click on the Contact Us tab or email us at middlesisterjewelry@gmail.com. We know we can design something special for you.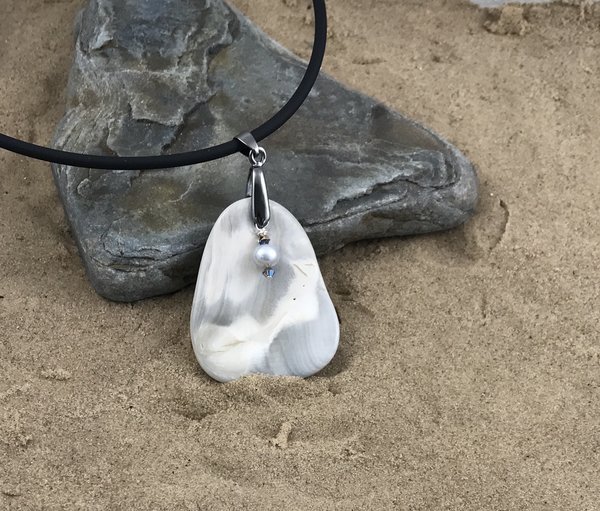 We guarantee all of our work. Please see our Terms page for more information.

Arlette Braman - the Middle Sister
p.s. There are two other sisters. The younger sister helps find shells and the older sister creates designs for our fused glass and mosaic collection.