Canary Yellow (more options) - CG1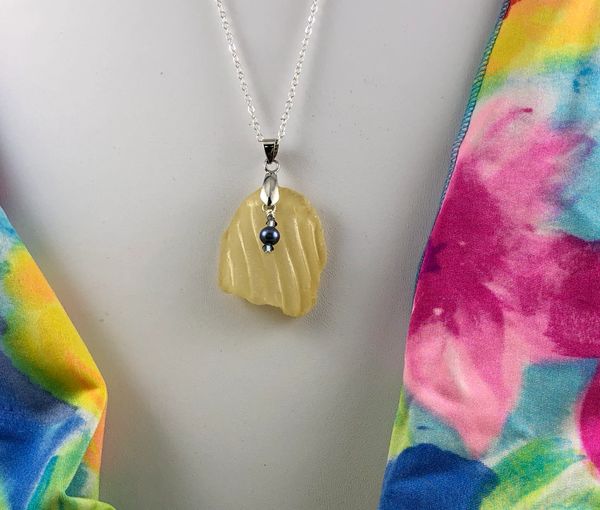 We start with clear hand collected authentic beach glass and enhance the color to create a beautiful canary yellow. The surface of one piece has beautiful ripples. This sea glass measures about 1 1/2 in x 1 1/4 in. The rectangular piece has subtle markings on it. It measures 2 in x 1 in.
Materials: Clear beach glass enhanced to canary yellow, silver bail, Swarovski crystals, sterling silver chain.
Length: 18 inches 

Clasp: Lobster Claw

Beach: This beach glass was hand collected from Maryland
This exact necklace is not available for back order, but we will make you something similar. No two pieces of beach glass are alike. We only use authentic hand collected beach glass for our designs.