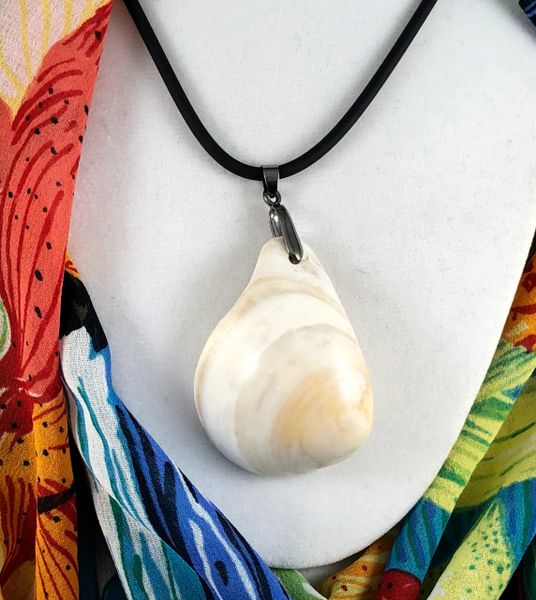 This beach shell is gorgeous with its tan and gray swirls. This is nature at its best. It was hand collected, polish tumbled and then hand drilled. The silicon necklace is soft and supple. The beach shell measures almost 2 inch by 1 1/2 inch.

Materials: Beach shell pendant, silicon necklace, and a sterling silver lobster claw clasp.
Length: 18 inches

Clasp: Lobster Claw  
Beach: This beach shell was collected from the Pea Island, NC

Beach shells are unique. Once this one sells, it is gone. However, we will find you something similar.