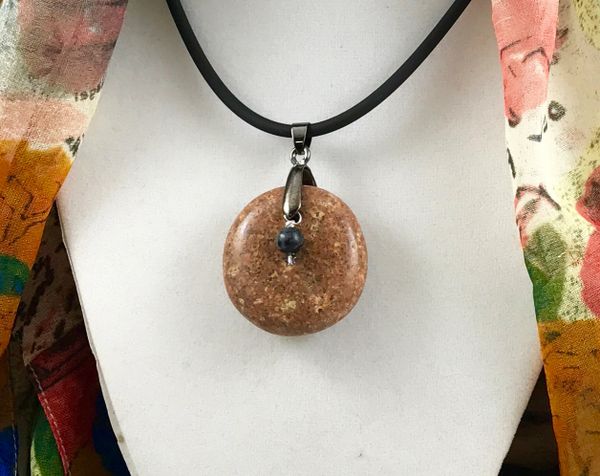 We love the colors in this beach stone from Cape Cod. All beach stones are collected from various beaches we visit and then tumbled for 2 - 4 weeks to bring out their unique markings. This beach stone measures 1 1/4 inch by 1 1/4 inch.

Materials: Beach stone pendant, silicon cord, gemstone bead, Swarovski crystals, gunmetal bail, sterling silver lobster claw clasp.

Length: 18 inches

Clasp: Lobster Claw
Beach: Beach stone hand collected from Cape Cod, MA.

This exact necklace is not available for back order, but we will make you something similar. Beach stones come in various sizes, shapes and colors. No two stones are alike.