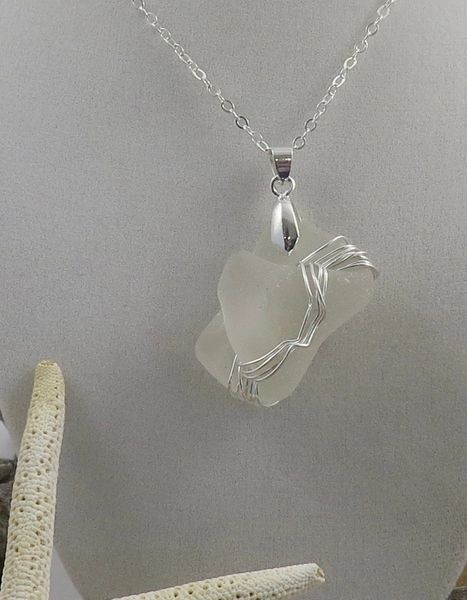 This item is no longer available at our website but is available at Southport General Store in ME
The shape of this clear beach glass is very rare. What's even more unusual is that we actually found this piece at a beach on the Eastern Shore of Maryland. We don't always get that lucky. It has hand wrapped wire. This sea glass measures about 1 1/8 in x 3/4 in.

Materials: Hand collected clear beach glass, hand wrapped wire, Argentium sterling silver chain, silver bail and a silver lobster claw clasp.

Length: 18 inches

Clasp: Lobster Claw

Beach: This beach glass is from Matapeake Beach, MD.
This exact necklace is not available for back order, but we will make you something similar. Beach glass come in various sizes, shapes and colors. No two pieces of beach glass are alike.