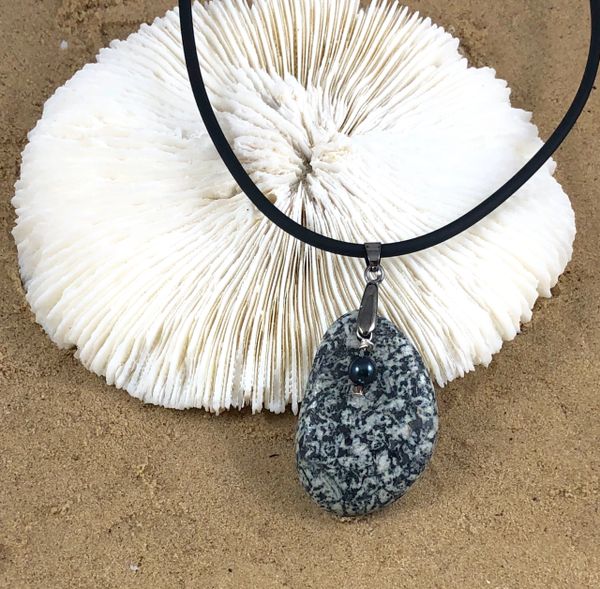 This beach stone makes a statement with its striking pattern. The silicon cord is soft and supple. All beach stones are collected from various beaches we visit and then tumbled for 2 - 4 weeks to bring out their unique markings. This beach stone measures 1 1/2 in by 1 1/4 in.

Materials: Beach stone pendant, back akoya pearl, Swarovski crystals, silicon cord, sterling silver lobster claw clasp.

Length: 18 inches

Clasp: Lobster Claw
Beach: Beach stone hand collected from Cape Cod, MA

Beach stones are unique. Once this item sells, it is gone. However, we will find you something similar.