Green Italian Beach Glass Earrings - CEGS3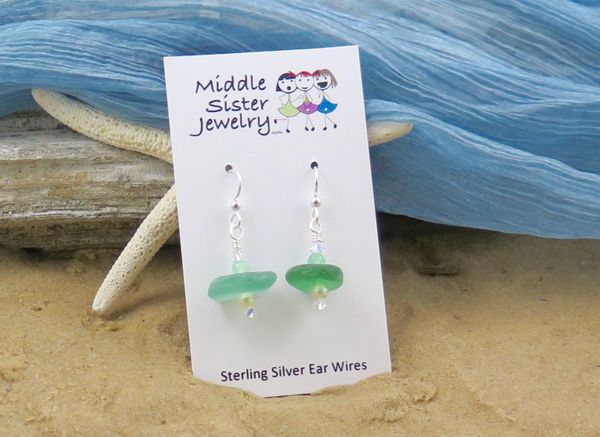 All of our beach glass earrings are unique and are not mass produced. If these exact earrings sell, we will send you a pair that are very similar.
Gorgeous pale green stacked beach glass earrings look lovely with petite pearls and semiprecious gemstones. The beach glass was hand collected and hand drilled.
Materials: Pale green beach glass, fresh water cultured pearls, Swarovski crystals, green aventurine, and sterling silver ear wires
Beach: Beach glass from Ligurian Sea, Italy
Earring designs are all different and we try not to have duplicates, but we will make something similar for you when you order.