Leather - 10mm Single Strand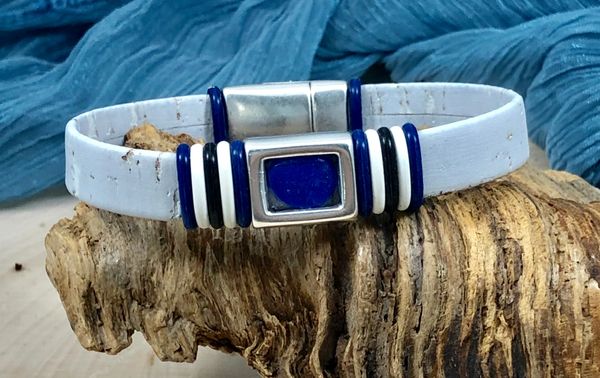 Our 10mm single leather cuff bracelets are perfect for fashion minded gals and guys and are ideal for any season. We use Italian leather or Portuguese cork and incorporate design elements to create a fashion statement just for you.

Click HERE for Color Chart (colors appear more accurate in Safari and more intense in Chrome and Firefox)

Leather Width: 10 mm flat leather/cork

To order a bracelet, please select the following from the above boxes:

a) Color (Italian Leather or Portuguese Cork) -  select from the color chart and enter the color name in the box (Ex: type in L-brown or C-gray)

b) Slider Charm or Sea Glass - select from the slider chart and type the name in the box 

c) Wrist Size - Measure your wrist* and enter that size in the box. Do NOT enter your bracelet size. Only your wrist size.

*To measure your wrist, just wrap the tape measure around your wrist and the size is where the end of the tape measure meets the wrap. We generally add about 1/2 inch to the final bracelet size.

We will add the colorful Oh rings or other design elements. See images for some of our single strand bracelets. The sky's the limit! 

NOTE: Our sea glass bracelets (shown as an example above) are only available on Portuguese Cork.

NOTE: If you can't find exactly what you want, please email us and tell us what you want. We can probably make it for you.