Limpet Beach Shell Pearl Earrings (more options) - CESH2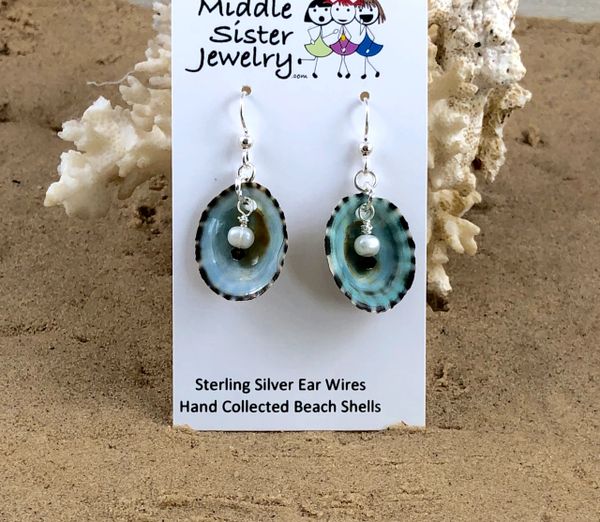 All of our beach shell earrings are unique and are not mass produced. If these exact earrings sell, we will send you a pair that are very similar.
Our beach shells are hand collected and hand drilled. When ordering, please select #1, #2, #3, or #4 (looking from left to right) from the pull down menu.
Materials: Limpet beach shells, freshwater pearls and sterling silver ear wires.
Beach: Beach shells hand collected from beaches we visit or we buy them from collectors, as we did with these limpets.
Earring designs are all different and we try not to have duplicates, but we will make something similar for you when you order.