Multi Colors (more options) - CGR8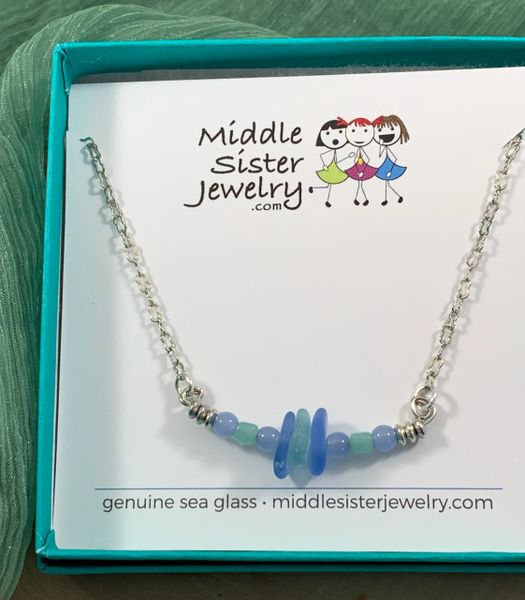 We use a variety of colors to design our stacked genuine sea glass necklace. See our images to show the variety we offer. We will design one that incorporates three of these colors.  
Color: Blue/Clear/Seafoam/Aqua/Green/Amber
Materials: Genuine beach glass, semi-precious beads, fresh water cultured pearl, rhodium necklace.

Length: 18 inches

Clasp: Lobster Claw

Location: Our beach glass is hand collected from around the world.  
These exact necklaces are not available for back order, but we will make you something similar. Sea glass come in various sizes, shapes and colors. No two pieces of sea glass are alike.