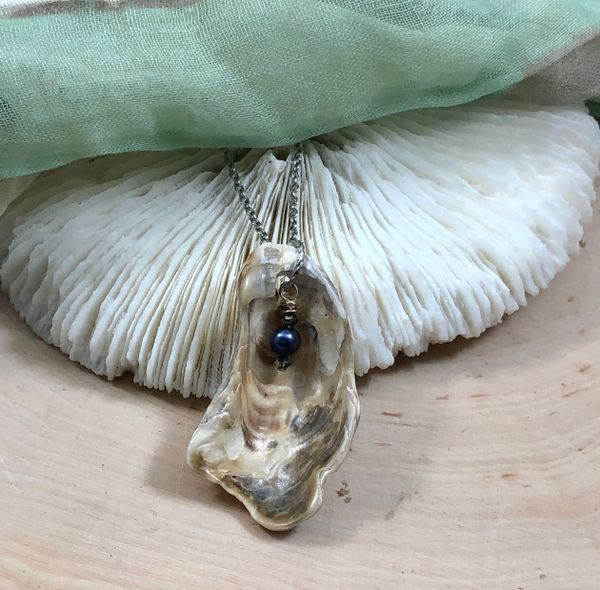 This item is no longer available at our website. It is available at the Historic Anapolis Museum Store in downtown Annapolis. 
The various shades of gray and tan in this beach shell are quite lovely. It was hand collected, polish tumbled and then hand drilled. The beach shell measures 1 1/4 inch by almost 1 inch. The fresh water pearl may be worn on either side. 

Materials: Beach shell pendant, freshwater cultured pearls, Swarovski crystals, sterling silver necklace.
Length: 18 inches

Clasp: Lobster Claw  
Beach: This beach shell was collected at Jacksonville Beach, FL

We have other beach shells available. Shells come in various sizes, shapes and colors. No two shells are alike. Please see our other listings.