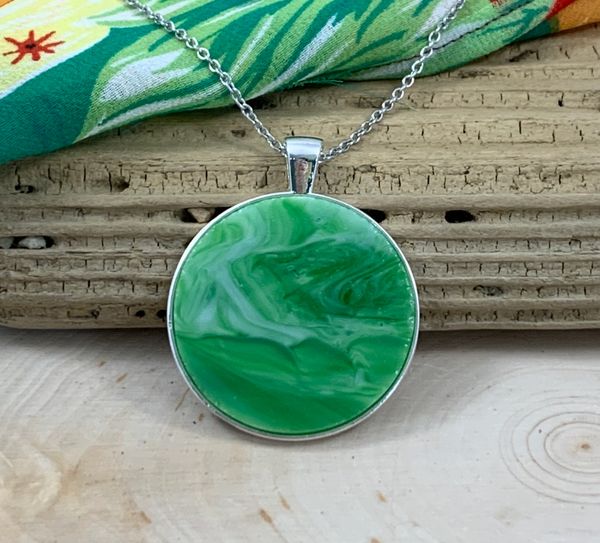 Our hand crafted fused glass round pendants are unique and one-of-a-kind. No two are alike. We work with sheets of fused glass, find just the right design then cut, grind and smooth for a beautiful setting. Each pendant comes with a stainless steel chain. Orders may take up to a week to create and ship. Please email us at middlesisterjewelry@gmail.com if you have a specific color you would like. We will look to see if we can work on something special for you.
The stainless steel necklace is 20 inches. Round pendants measure 1.5 in. Each necklace comes in a gift box. Check out our glass dangle and glass stud earrings for a matching set. 
Please order by COLOR from the above pull down menu. Each glass round is unique and your necklace will be a one of a kind work of art. You may not get the design that is shown as these are examples of colors we have available.