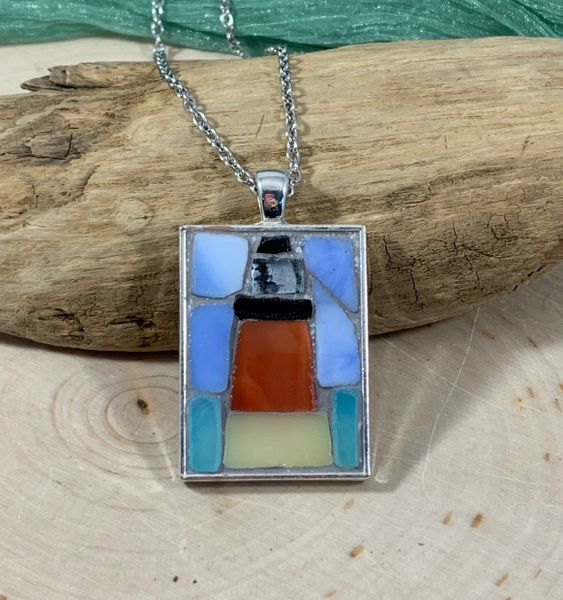 Our Lighthouse Collection features lighthouse replicas. No two are alike. Custom orders are available if you would like a lighthouse that is not shown here. Custom orders take up to one to two weeks to create and ship. Please email us at.
Our hand crafted mosaic lighthouse pendants are designed with hand cut glass, grouted and sealed into a beautiful work of art. Each pendant comes with a 20" stainless steel chain.
To order, choose from the pull down menu above. The names of the lighthouses match the images from left to right. Also choose if you prefer a round shape of a rectangular shape.
Our Lighthouse rectangular pendants measure 1.25 in x 1 in. Our round pendants measure 1.5 in.
Check out our glass dangle and our glass stud earrings for a match.
Our lighthouse jewelry is featured in the National Lighthouse Museum, NY; Historic Annapolis Museum, Annapolis MD; Portland Head Light Museum and Gift Shop, ME; Lighthouse Museum Store, St Simons Island, GA and boutique gift shops.