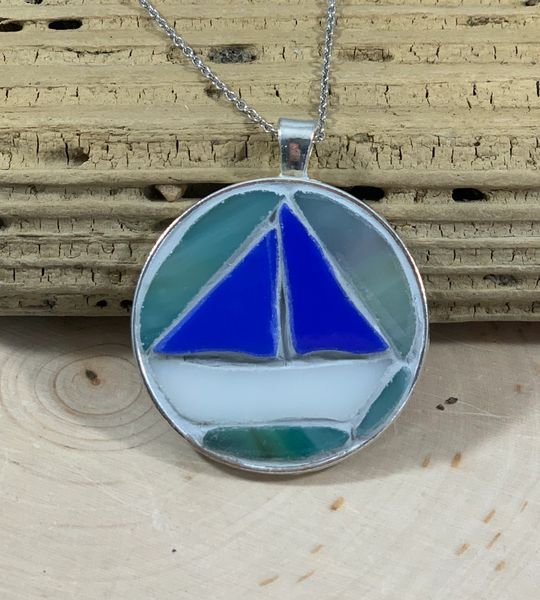 Our handcrafted mosaic sailboat pendants are designed with hand cut glass, grouted and sealed into a beautiful work of art. Each pendant comes with a stainless steel chain. Our designs are all unique. Orders may take up to 1 - 2 weeks to create and ship.
The stainless steel necklace is 20 inches. The pendants come in round and square shape. The square measures 1 1/4 in x 1 1/4 in. The round measures 1.5 in.
EACH SAILBOAT IS UNIQUE. We offer color categories. We show examples of pieces in those color categories. So please order by color and we will create a gorgeous sailboat from the color you like. You may not get the sailboat that is featured in the images. 
For example - if you choose blue, we will design your sailboat with a blue bottom. If you choose tan, the bottom will be tan. You will be wearing a one-of-a-kind piece of art.