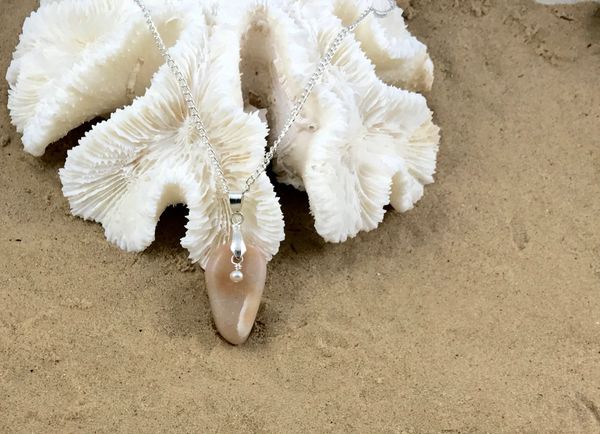 We see a little splash of color on this beautiful peach colored beach stone. The stone was hand collected, tumbled and polished to bring out its luster. The stone measure 1 1/8 inch by 3/4 inch.
Materials: Beach stone pendant, freshwater pearl, Swarovski crystal, stainless steel chain and a silver lobster claw clasp.

Length: 18 inches

Clasp: Lobster Claw
Beach: Beach stone hand collected at Chesapeake Bay, MD
This necklace is not available for back order. This is the only one we have in stock. We have other stones from the Chesapeake Bay and other US beach we visit, from Sykia Beach on the Gulf of Korinthos in Peloponnese, Greece and from England.