Stacked Stone Earrings - CEST3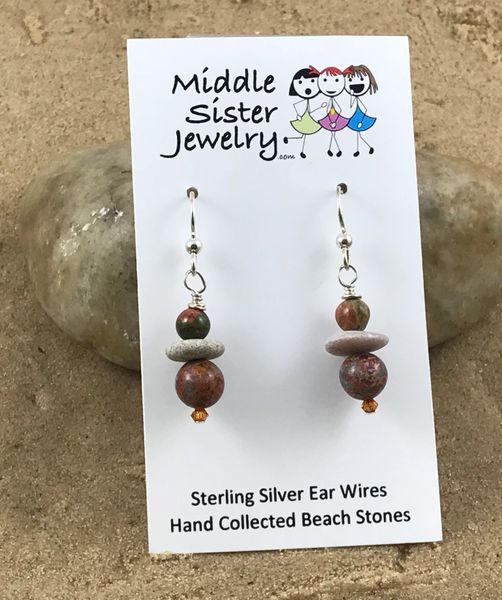 All of our beach stone earrings are unique and are not mass produced. If these exact earrings sell, we will send you a pair that are very similar.
Hand collected beach stones in a stacked design. The stones were tumbled and tumble polished to bring our their luster.
Materials: Gray beach stones, gemstone beads and sterling silver ear wires.
Location: Beach stones were hand collected from beaches we visit.
Earring designs are all different and we try not to have duplicates, but we will make something similar for you when you order. Beach stones are unique and no two pieces are alike.