Tower of London - WBSTBD6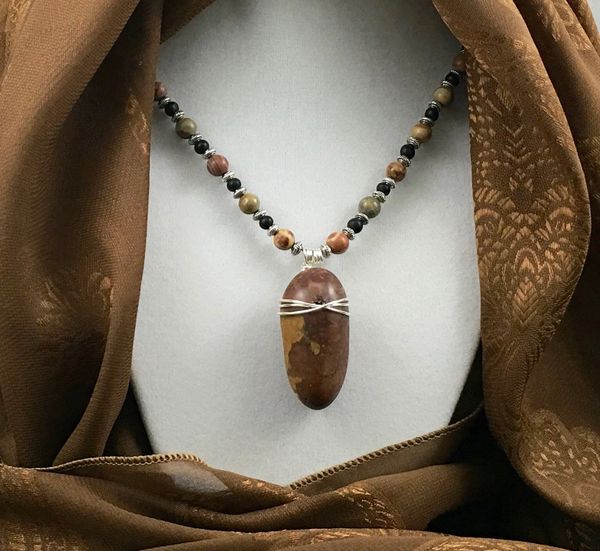 The colors in this beach stone from England are dark, rich and beautiful. It was hand collected from Whitstable Beach in England and tumbled and polished to bring out its luster. This stone measures 1 1/2 inch by 7/8 inch.
Materials: Whitstable Beach, England beach stone pendant, Chinese rainbow jasper, black matte beads, silver spacers, hand wrapped wire bail, and a silver lobster claw clasp.

Length: 20 inches

Clasp: Lobster Claw
Beach: This beach stone was collected at Whitstable Beach, England
This necklace is not available for back order. This is the only one we have in stock. We have other stones from British Beach Collection so please see all of the necklaces from this collection. Of course we have lovely beach stone necklaces from beaches in the U.S. and Greece. Feel free to browse those selections.